5 Top Tips to Control Acne Breakouts and Get Clear Skin
Clear skin isn't just a dream. If you're suffering from acne, you can absolutely get the clear skin you've been longing for. Just remember: Everybody's skin is different. For some people, getting clear skin might require experimentation. If you're ready to start your quest for clear skin, try these simple solutions:
1. Educate yourself
There are many different types of acne. Some acne is caused by sebum glands that produce too much oil while other acne occurs when oil is merely trapped. Because there are so many variations, each one requires a different method of treatment. Visit a dermatologist or research online to figure out what type of acne you have. Solutions that work for other types of acne may not be appropriate for your skin.
2. Change your diet.
Your skin is the largest organ of the body. What you eat affects everything about your health, including your skin. When your body has the right mixture of nutrients, you'll be healthier overall. Again, this includes your skin. Delicious, colorful fruits and veggies give you the vitamins you need for healthy skin. You can also try Omega-3 oil from seafood or as a supplement to help restore your skin.
3. Drink plenty of water.
Your skin acts as a barrier to the world. Toxins from your environment can get trapped in your skin and pores. One of the best ways to help clear up your skin is to drink plenty of water. Staying hydrated will help you feel better while clearing up your skin.
4. Try at-home remedies for clear skin.
Many face-cleansing products that claim to remove acne are full of harsh chemicals. Some acne could be cleared up with easy to create at-home remedies. For example, sometimes your pores can become clogged in dry weather. Try steaming them with a warm washcloth over your face to release the dirt and grime that can build up. Simple oatmeal or egg masks could be just the ticket to getting your skin healthy again.
5. Seek natural solutions.
Natural and organic solutions are healthy for your body and your skin. Rather than dumping tons of chemicals onto your skin, try simpler solutions. For example, large pimples could go away overnight with just a drop of tea tree oil applied with a cotton swab. Get clear skin by looking for natural solutions.
Acne doesn't have to be a problem forever. With a few simple tips, you could be well on your way to getting the clear, beautiful skin you've always wanted.
Guest post by Damon Scordo, General Manager of South Coast MedSpa (SCMS), a worldwide leader in laser skin resurfacing treatment for all skin types. SCMS is proud to announce the grand opening of its 4th location in San Diego. SCMS offers San Diego acne scar removal  for dark skin as well as light skin tones. SCMS also has locations in Los Angeles and Orange County.
More about acne scar removal and laser skin rejuvenation: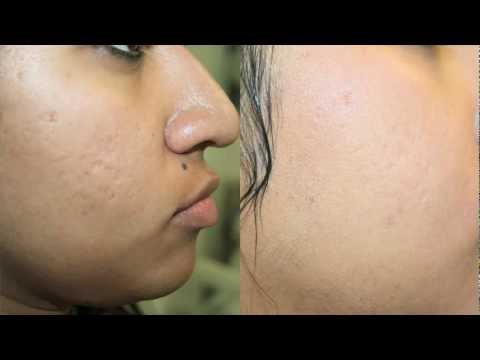 Emily Hudspeth
Who is Emily Hudspeth? Professional Stylist, Airbrush Makeup Artist, and Beauty Blogger….just to start. I am an all around girl's girl who is totally addicted to all things beauty related. It is my mission to find the best of the best and share it with you. You can
hire me
for events, commercial production, photo shoots and image consulting. Want to stay connected? Come on, join the club!
Follow me on Twitter
and
"like" my Facebook page
and
follow me on Pinterest
and
Subscribe to my YouTube channel
. Thanks and stay tuned for more tips from Emily Hudspeth, hair and makeup. Leave comments to let me know what you want to see more of.
Latest posts by Emily Hudspeth (see all)