How can you not just love this guy!?!? I hit the jackpot when I landed this dude. Even though he is much more practical and not at all into my (sometimes) crazy, over the top antics, he goes out of his way to get excited about the little things and make everything super special for me.  He doesn't even flinch anymore when I ask him to pose for pictures like this!
When I was pregnant with Silas, my fabulous girlfriends threw Jeff and I the best gender reveal party to find out if we were having a boy or a girl. We knew the party was coming, but they surprised us with all kinds of things, like including our mothers via Skype. That was HUGE for us since they both live out of state, it was incredible to be able to share that with them and few close friends. The next morning, I shared this video on YouTube and other social media to share the news with our friends and family who are scattered all over the place.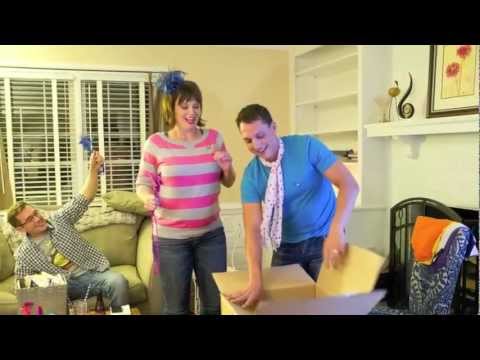 As you probably picked up from my last two posts, it has been quite insane around here! Getting the website up took a lot out of me, but I was so proud to announce it here and so grateful for all of your support. My last post shared my other 2 goals for this year, which are also biggies and super important to me to make happen before baby #2 gets here.
But you have to have a little fun to go along with all of this work, right? Last week was my birthday! If you know me, you know I LOVE birthdays a lot. My incredible husband has done some pretty amazing things for me the last 7 years that we have celebrated my birthday together (I couldn't believe we had 7 years under our belts but he reminded me!). We have jetted off to Napa Valley, Ireland, Memphis, Philadelphia, Austin, the Outer Banks (Duck!) and this year we hit up Kansas City for our dear friends big Greek wedding.  My mom came on Wednesday to watch Silas so we could have a much needed adult only trip (and get some sleep!).
We had our 20 week ultrasound just before I picked mom up from the airport and had the tech put the results in an envelope for us to peak at a bit later. Our gender reveal for Silas was so fun but this time we pictured something a bit more low key and private. I wasn't sure if we would look at it when we were in Kansas City or if we would wait a few weeks. It had been so busy, I honestly hadn't really thought of how we would do it. I should have known that my husband, a totally thoughtful dude, had crafted a wonderful way to surprise us both.
Thursday was my birthday and the day we were leaving for the trip. Our flight didn't leave until 2pm so he left that morning to go work out and take care of some things before we left. Our trip went very smoothly, and we arrived at the hotel just in time to head out for dinner. When we sat down, he gave me a small box and a card. Being an excellent writer, the card brought me to tears and also gave me a clue that inside the small box was something that would tell us if this baby was a boy or girl! I asked if he knew already and he said no.
He had gone a few weeks before and picked out two things and let the ladies in the store know that he would come by that morning with the ultrasound and have them wrap something up to surprise us both. How freaking sweet! I couldn't open it, I just needed a little more time. Everyone thinks I'm crazy, and they are probably right,  but once you know then you never don't know again. While I could never wait until the birth to find out, I did like the mystery of having the information in the envelope but choosing to let it be a surprise for just a little longer.
We enjoyed dinner and talked, enjoying the last bit of time to be excited before we found out. For the longest time we had both been very confident that this baby was a girl. We call it a girl and talk to Silas about when his sister comes The last time my mom came, we did the ring test, which in my family is the gospel truth and trumps any other way of telling the gender, including ultrasounds. My mom says it is NEVER wrong.  The ring test is where you tie your wedding ring to a string and hold it over the belly, if it swings in a circle its a girl and back and forth means boy. It was right for Silas and for this baby, the ring test said girl with the worlds biggest circle seen here: IMG_5756  As you seen in the video, I am not a fan of the "its probably twins" comment!
I asked him one more time what he thought before I opened the box and he said he had thought girl but this week thought it may be a boy! We both would have been happy with either. Honestly, I was thinking how easy it would be to have 2 boys. We already have everything! But I knew that Jeff really wanted a girl. He didn't have a sister and I think he finds them fascinating because they are so damn different from boys in everyday, from day one!
Just then it occurs to me that I didn't write a letter to this baby, like I did to Silas the night before we found out he was a boy. I had been so busy that I hadn't really had time to think at all, much less put the thoughts down on paper.
We went back to the hotel and decided to go up to the rooftop bar to open the box. I asked the waitress for a dessert menu and was VERY sad when she told me that the kitchen was closed.  She did take a picture of us with the box still wrapped and a few minutes later, when Florence + the Machine started to play, I knew it was time to find out. This song was in one of the trailer's for our wedding video, the part where we were all getting ready for everything to begin. It was a sign. It was time.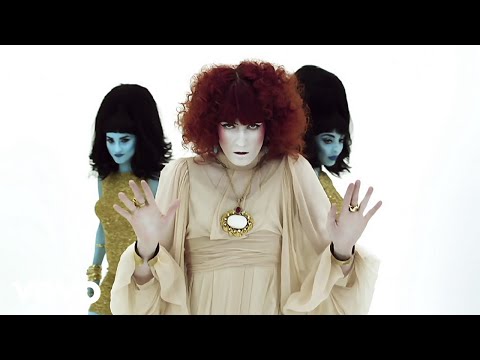 Here it comes…
Diamonds and pink sapphires…A baby girl it is! And we couldn't be happier.
The waitress asked me what I had gotten and when I explained the gift and that is was my birthday, she promptly when to the kitchen and got us a dessert to celebrate! Love her!
I have been celebrating being 23 for about fifteen years now. Lately I have joked that I have aged about 10 years since having a child, so it may be time to up it. When I turn 40 in a few years, I think I will start claiming to be 50, so people can say how great I look for 50! It just may be time to retire being 23. Being a mother and a wife and a successful business owner, I feel a little more accomplished and experienced, so I am feeling like being 28 for awhile now.
Thank you for celebrating with me. I think its going to be fabulous to be 28 now!
I would love any words of wisdom for being a mama to a little girl. Having two kids under two is pretty terrifying so I may need some encouragement there too! Share your excitement and more in the comments!
Looking forward to the next chapter of the days of our lives, with this handsome devil and our two little ones.
Wish us luck!
The following two tabs change content below.
Emily Hudspeth
Who is Emily Hudspeth? Professional Stylist, Airbrush Makeup Artist, and Beauty Blogger….just to start. I am an all around girl's girl who is totally addicted to all things beauty related. It is my mission to find the best of the best and share it with you. You can
hire me
for events, commercial production, photo shoots and image consulting. Want to stay connected? Come on, join the club!
Follow me on Twitter
and
"like" my Facebook page
and
follow me on Pinterest
and
Subscribe to my YouTube channel
. Thanks and stay tuned for more tips from Emily Hudspeth, hair and makeup. Leave comments to let me know what you want to see more of.
Latest posts by Emily Hudspeth (see all)