I hope that everyone is enjoying their holiday season. By now, most of us have pulled out the sweaters and boots and have probably enjoyed a toasty fire. Many people are doing the daily posts saying what they are thankful for.
I think this is so much fun and such a great exercise in remind us that we have so much to be grateful for. I want to share mine so far and I will do another post on or after Thanksgiving to include the other days. Here is what I have so far.
Some of these days I posted on Instagram and Twitter and now I can't find some of them. Facebook's timeline REALLY doesn't make this easy, either. Its like a scavenger hunt. I really should have been working this post, daily, as I went. Oh, well, you live and learn, right? I guess I can also be thankful for that.
Here are the ones that I found. I hope you were able to participate in this. I know some people were so inspired, the decided to keep it up. If you didn't do it in November or you want to keep a private gratitude journal, check out this website. You can set it to send you emails however many times a day you want. I have it send a morning and evening one. You respond what you are grateful for in that moment. It is a really great way to consistently keep that attitude of gratitude present in your life.
A HUGE thank you to my friend and client, Cindy for turning me on this website. MWAH!
Oh, and I almost forgot that it sends you a recap so you can see what you have been thankful for in the last few weeks. Isn't that a great reminder!
 Day 1: I am thankful for my husband, who is patient and kind, even when I am not. Thank you for giving me everything that I could ever want.
Day 2: I am thankful for our parents (biological, step and in-law) for always being there to check in and support us with whatever we need. We are thankful that we have been taught that we can take care of ourselves but ask for help when we need it. Love you. Even though some of you are more "helicopter-ish" than others.
Day 3: I'm incredibly thankful for a rare Saturday off. I'm determined to enjoy every second of it no matter what BS comes my way!
 Day 4: Today I am thankful for a good night of sleep in a warm cozy bed and for the daylight that I woke up to (@6:30) because still being dark at 7 was making me feel like I was getting up in the middle of the night. Yay time change! Now off to my lovely client!
Day 5: I am thankful for awesome girlfriends. I can not wait to see Jill tomorrow and right now Im going to eat some yummy chocolates that Casey put in my birthday bag of treats. I am grateful for the few friends we have made here in the let 2 years and the many that I have managed to keep in contact with regardless of what time zone anyone is in. Just takes the tiniest bit of effort but it is so worth it to share laughs and tears. Love you girls!
Day 7: Yesterday I was thankful for getting to spend the day with my friend, Jill. We had mid-week Sunday day of hanging out, reading, relaxing and catching up. That needs to happen so much more often! 
Day 8:I am thankful for a strong and healthy body. I am really grateful to have the opportunity to take a private yoga class with Jessica Scalin today. (Check her out, she rocks!)
Day 9: today I am thankful for these sweet doggie babies who love me (the most) and keep me company.
Day 10: Today I am grateful for the 5 minutes of gratitude mediation that I indulged in before starting my work day. I am thankful for opportunities to make money giving people confidence.
Day 11: Today I am grateful for beautiful weather, our veterans and their families, sleeping and ice cream cones.
Day 12: Today I am thankful for my health. I am thankful that I survived and made it half a mile, even though I had planned on swimming a mile today.
First day back to swimming (and I was never great to start with) in a long time. I will finish that other half mile some time this week, Im sure. As a bonus, I am totally thankful that is a beautiful day in the neighborhood. While I was not super excited that little Jasmine decided that we needed to get up at 5:45, I am thankful that I have had some extra hours and I have been very productive.
Day 14:I'm quite grateful that I made it to (and then thru) my first core barre class. I'm pretty sure my legs are going to be super sore tomorrow!!!
Day 15: I'm thankful for hot dates with my husband. Tonight's adventure was salsa dancing + fireside yogurt!
Day 16: I am grateful that I was invited to attend this fantastic makeup event at Saks for Armani. I learned so much!
Day 17: I am thankful this (very long/rough) week is over. Thank you LSU for winning and not giving me an anxiety attack with OT. I just couldn't take it today. Geaux tigers!What is your #1 or top 5 things that you are most thankful for? Leave me a comment and share the love. If you think we should do monthly or weekly posts on what we are grateful for, I would love to know what you think.
Day 19: I think posting this video to the blog (and the news in it) is what I am most thankful for right now!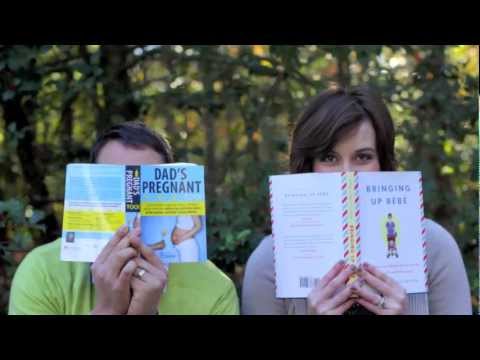 Day 20: So many things to look at/be thankful for #1. We finally finished the table #2 our new chairs (part thrift store part pier one find) #3 thanksgiving table center piece from my mother in law.
Day 22: Thanksgiving arts and crafts projects. The before.
Who will be inspired to take the Grateful160 challenge? Will you do it thru the end of the year? This could be a great resolution for a daily practice to start. Who is with me!?!?!? Leave me a comment and share what you are most grateful for! 'Tis the season!
I officially challenge you to take the Grateful 160 Challenge. Or do it however you want to, you can tweet or Instagram or Facebook or whatever. Let me know if you are doing it and how its going. You can comment here. If you want to share the news with others, you can use these Tweets and Facebook statuses below, just copy and paste them!
Tweets:
"@emilyhudspeth has challenged me to track my gratitude daily, do it with me! http://blog.emilyhudspeth.com/uncategorized/a-time-to-give-thanks/"
Ive taken this challenge from  @emilyhudspeth blog. Do with me! http://blog.emilyhudspeth.com/uncategorized/a-time-to-give-thanks/
Join us in the challenge! Thanks @emilyhudspeth Ive taken this challenge from  @emilyhudspeth blog. Do with me! http://blog.emilyhudspeth.com/uncategorized/a-time-to-give-thanks/
Facebook statuses:
Check out (put @ in front of emily to tag the Facebook page) EmilyHudspeth, hair design and make-up artist blog for this awesome challenge! Do with me! http://blog.emilyhudspeth.com/uncategorized/a-time-to-give-thanks/
I accepted the challenge from (put @ in front of emily to tag the Facebook page) Emily Hudspeth, hair design and make-up artist blog track gratitude thru the end of the year (and maybe next year too)! Do with me! http://blog.emilyhudspeth.com/uncategorized/a-time-to-give-thanks/
The following two tabs change content below.
Emily Hudspeth
Who is Emily Hudspeth? Professional Stylist, Airbrush Makeup Artist, and Beauty Blogger….just to start. I am an all around girl's girl who is totally addicted to all things beauty related. It is my mission to find the best of the best and share it with you. You can
hire me
for events, commercial production, photo shoots and image consulting. Want to stay connected? Come on, join the club!
Follow me on Twitter
and
"like" my Facebook page
and
follow me on Pinterest
and
Subscribe to my YouTube channel
. Thanks and stay tuned for more tips from Emily Hudspeth, hair and makeup. Leave comments to let me know what you want to see more of.
Latest posts by Emily Hudspeth (see all)