Lately I have been having so much fun putting together my new outfits! The reason I am having so much fun is because these "new" outfits are put together mostly using some resurrected pieces that have been living deep in my closet for years.
I am not one to hoard clothes, I am pretty good about closet purging BUT there have a been a few things that I have held on to over the last few years that I just knew I would love again. For the last 3+ years I have been pregnant, post partum, nursing, then pregnant again, you get it. I am at the end of nursing and am getting close to that point of not having to constantly be available as a food source. I am also not getting spit up on all that much so I can wear nice clothes again.
Shopping in your closet is like getting FREE new clothes. Sometimes you just need a little help from someone (a pro!) with a fresh outside perspective.
I mentioned in my last post that my dear friend (and amazing wardrobe consultant) Joanna Avant had helped me find and style that cute Southwest looking dress. Here is another maternity dress that she showed me how to wear. I rocked this with some leggings and boots last week while bopping around to some client meetings and felt so chic! Can you believe that these were maternity dresses!?!?
For the last few years, I have been loving my bootcut jeans, probably because I really love me some boots! But I am getting a little bored with the skinnies and boots all of the time and kind of miss the flares and bootcut jeans. What I struggle with here is what shoes to wear with a non skinny jean. What do you think of these new boots I just got off Zappos? 
They have enough of a heel to give me some lift, maybe an inch or so. I just got these last week so I'm still playing around with how to style them. They are super cute with a legging or skinny and I think I can wear them with a skirt or dress but haven't officially tried it yet.
This weekend I wore them with a pair of dark wash GAP bootcut jeans that I have had forever. They are super flattering and I'm excited because they finally fit again! Im glad I have these boots because they are that length that is too long for a flat shoe but too short for a heel.
These 7 for all Mankind flares have been in my closet for about 10 years. I love them so much! These are super long and super flared, which I feel like makes them super sassy. Given the length of these, they have to be worn with a good heel, so I can only wear them out on adult only adventures. My kids are too fast for me to chase them around in heels! I don't get many adult outings right now so I jumped at the chance to wear them out for drinks with the girls last week.
I also resurrected these Gap bootcut dark wash jeans this weekend and wore them with some fun new ankle boots that I just got.
Even though I work as a wardrobe stylist (styling what people wear in photo shoots and for commercials), sometimes I struggle to dress myself. This is a fun commercial that I did wardrobe for last year. Did you notice that each of the guests party outfits get a little more wacky in each scene but they build on each other in a thoughtful and fu way? This was one of my favorite projects to design!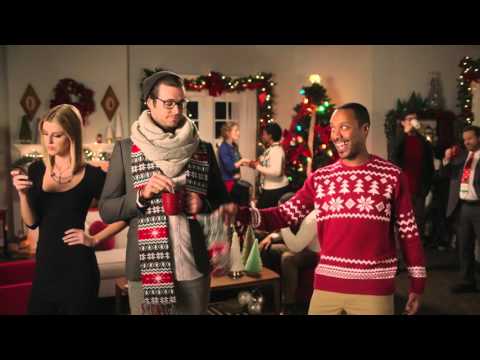 I love that I can tap Joanna's genius to help get me out of my ruts and get me excited to dress myself again. I think we all get a little too distracted by our (perceived) flaws and insecurities instead of working with what you've got and owning your strengths. 2016 is my year of Refresh and Im excited to practice what I preach and refresh myself.
Are you ready to REFRESH Yo' Self?!?!
After years of getting asked by friends and clients who don't live near us, we have finally figured out how to share our skills using technology! We are only doing 12 of these and they are for sale thru Feb 14, or until they sell out, so they are the perfect Valentine's Day treat! Buy your here!
UPDATE: There are only 6 spots left!


How fabulous would it be to have a team of pro stylists teach you how to streamline your morning routine (closet to caboodle) so you can start every day looking and feeling confident and put-together?  This service isn't just for celebrities or the super-elite.  Joanna Avant, wardrobe consultant, and Emily Hudspeth Greenwald, make-up artist, can do this for YOU!  It doesn't matter where you live — it's all done via e-mail and Skype/FaceTime sessions!
Here's what we need from you:
Get the ball rolling by completing a style questionnaire for each of us
Do some quick homework to prep for our virtual sessions
Hop online, and let's "meet!"
Here's what you'll get from us:
2 hours of virtual consultations (approximately 1 hour with each of us), during which we will answer your style questions, help you decide what to keep, what to trash/donate, what to invest in, and how to put it all together
A follow-up summary email with links to a few things for you to buy now
A printable worksheet for taking notes during our sessions
A huge boost in confidence that comes with feeling comfortable and put-together.  (Oh, and a good chuckle or two.  Possibly at our expense;)
Treat yourself or someone you love to The Refresh Sesh!  A Virtual Make-up and Wardrobe Edit.  
Grab one of the 6 spots before they are gone!